TB (Tuberculosis) Testing Clinic in Laurel, MD and Annandale, VA
The Wellness NPs in Laurel, MD and Annandale, VA provide Tuberculosis (TB) testing for patients who are experiencing symptoms, or have been referred for testing. For more information, call us today or book an appointment online. We have convenient locations in Laurel, MD, and Annandale, VA.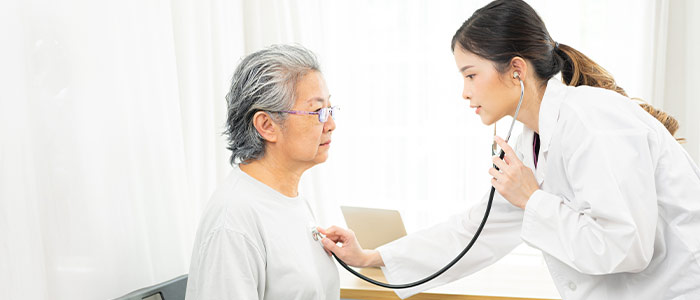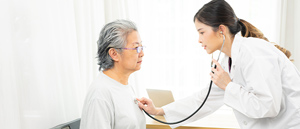 Table of Contents:
What tests are done to confirm TB?
What happens if you have a positive TB test?
What are the types of tuberculosis?
How do you treat TB?
What tests are done to confirm TB?

Tuberculosis (TB) is a disease caused by a single infective organism- Mycobacterium tuberculosis. The most common form of TB is non-infectious, or inactive TB. Active TB is when the bacteria attack and damage the human body's organs. According to the World Health Organization (WHO), Tuberculosis (TB) is the leading cause of death from disease in India, Pakistan, and Bangladesh. There are also high mortality rates in Vietnam, China, and North Korea due to air pollution from cattle slaughtering. Few people die from Tuberculosis (TB), but many more suffer from the disease. Being aware of Tuberculosis (TB) symptom's and how to treat it can greatly reduce your chances of getting sick.
 
Doctors diagnose tuberculosis using a patient's history and symptoms. The doctor will ask about any previous Tuberculosis (TB), episodes the patient has had or has a family history of. The doctor will also ask about any inquires the patient has suffered in the past. Next, he will examine the patient and order a throat culture to test for bacteria on the skin, in secretions, or in mucus. After that, he will order additional tests based on his findings from the throat culture and analysis of the sample, A sputum sample – where air is coughed up – must be analyzed by a lab to confirm active tuberculosis (TB). If all these tests are positive, doctors can treat tuberculosis (TB) effectively with medication and self-care strategies.
What happens if you have a positive TB test?

Tuberculosis (TB) is an infectious disease caused by Mycobacterium tuberculosis. According to the CDC, 1 million people contract TB every year in the United States. If left untreated, Tuberculosis (TB) can be fatal. However, there are several treatment options for Tuberculosis (TB), which makes it a very treatable disease. Even though Tuberculosis (TB) is extremely common worldwide, people in developing countries are at a greater risk of contracting it due to poor living conditions.
 
Most commonly known as the 'consumption' disease, tuberculosis (TB) is a severe respiratory disease. Unlike many other diseases, TB is spread by coughing and sneezing. The cough of someone with TB is extremely noisy and may produce froth at the mouth. Other symptoms of TB include fever, weight loss, and night sweats. A person with TB may have multiple cavities in their teeth due to gushers caused by coughing up infection. After a long period of incubation – that is, when the body has time to build up resistance to the bacteria – the human body fights back and gets sick itself. This is called secondary transmission and occurs when the human immune system fails to fight off the bacteria on its own. Once in a person's body, tuberculosis bacteria start eating away at the tissue and organs. A person with active tuberculosis, has a high probability of dying from organ failure or blood poisoning, depending on how far along the disease is in his body when treatment started.
What are the types of tuberculosis?

Active TB Disease
Active tuberculosis is a disease in which tuberculosis bacteria multiply rapidly and invade various organs in the body. Typical symptoms of active tuberculosis include cough, phlegm, chest pain, weakness, weight loss, fever, chills, and night sweats. People with active pulmonary TB disease can spread TB disease to others by coughing into airborne infectious particles.
 
If you have been diagnosed with active TB disease, be prepared to provide a detailed medical history of everyone you have been in contact with. These individuals must also be tested, as the active form may be contagious.
 
Miliary TB
Miliary TB is a rare form of active disease that occurs when TB bacteria enter the bloodstream. In this form, the bacteria spread rapidly throughout the body in tiny nodules, affecting multiple organs at once. This form of TB can be fatal very quickly.
 
Latent TB Infection
Many people who contract TB do not develop any overt disease. They have no symptoms and a chest x-ray may be normal. The only manifestation of this encounter may be a reaction to the tuberculin skin test (TST) or interferon gamma release assay (IGRA). However, the risk of escalation of latent infection to active disease persists. Other diseases such as HIV or drugs that weaken the immune system increase the risk. To guard against this, the United States has adopted a strategy of prophylactic treatment or treatment of latent TB infection.
How do you treat TB?

Tuberculosis (TB) is a disease that affects the lungs and lymph nodes. It's caused by a bacterium that can spread to the body's other organs and bones. Most people with TB are older than 60 years old. People with compromised immune systems are more likely to get the disease, and infants can also develop it. As with all diseases, advances in technology have made it easier to fight tuberculosis-related illness. This makes it harder for patients to overcome the treatment and recover.
 
When someone has tuberculosis, the body's immune system is weakened due to illness or age. This makes it harder for the immune system to fight bacteria that causes TB. People with weakened immune systems are more likely to get tuberculosis than healthy ones. Fortunately, advancements in medicine have made it possible to fight bacteria with stronger drugs and vaccines. Thanks to that, we've been able to decrease the number of cases of tuberculosis worldwide by 80 percent in the last 50 years. However, there's still a lot of work to be done in treating this disease.
 
For testing and treatment of tuberculosis, contact us through our website. We serve patients from Laurel MD, Maryland City MD, South Laurel MD, Ammendale MD, Savage MD, Annandale VA, Lincolnia VA, Alexandria VA, Lake Barcroft VA, North Springfield VA and surrounding areas.