Lipotropic Shots Specialist in Laurel MD and Annandale VA
If you are starting your weight loss journey, or you have noticed a plateau in your weight loss journey, and you are looking to kickstart it, look no further than our lipotropic shots offered in Laurel, MD, and Annandale, VA. These injections will provide the necessary boost needed to allow you to move forward in your weight loss journey. For more information, call us today or book an appointment online.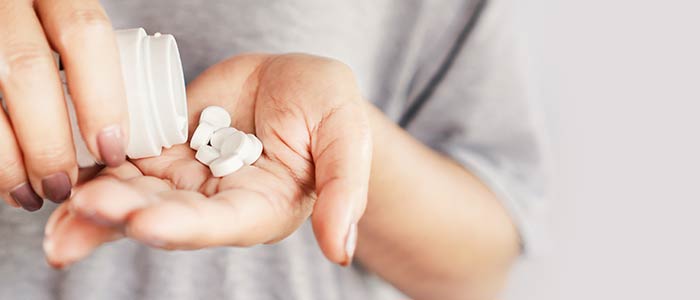 Table of Contents:
How long does Lipo shots take to work?
Do Lipo shots make you lose weight?
What Is the Difference Between B12 Shots and Lipotropic Shots?
How Can You Get the Most Out of Your Lipotropic Shots?
How Often Are They Needed?
How long does Lipo shots take to work?

Lipo injections contain a solution of nutrients that contain one or more of the following fats burning compounds:
 
Choline
Choline is an essential nutrient necessary for proper liver function; it exports fat and bile from the liver which is responsible for seeing exported fat and burning it for energy and fuel; it also detoxifies the liver and is a key player in your fat's metabolism.
 
Inositol
Inositol is lipotropic which is related to the Vitamin B family. It is involved in the breakdown of the fats within our bodies and involves various biological processes which can provide positive psychiatric conditions. It can also be effectively used for PCOS treatment, as well as other female dysfunctions.
 
Methionine
Methionine is an essential amino acid that is able to deactivate the overload of hormones within our bodies including sulfur and estrogen which contains compounds it helps to defend the body against toxic compounds.
 
Vitamin B12
Vitamin B12 serves many different biological purposes for our body, including the brain, heart, blood, and nervous system functions, but most importantly, it is essential for the fat's metabolism.
 
B Complex Vitamins
B Complex Vitamins will make you feel more energetic while promoting the metabolism of fats. When these compounds are put together into a solution that is injected into the bloodstream, it enters the body without any possibility of facing dilution or being inefficiently absorbed into the gut.
 
Each of these components that are formed into a solution is important and provides their own key roles as fat burners, utilizing the fat accordingly, distributing energy, and removing toxins from the body. The effect our lipo injections have on the body is enhancing weight loss, particularly when they are combined with an exercise program, and a healthy diet.
 
The lipo shots increase your energy levels quite quickly, which allows the fat loss to be seen almost immediately, when this is combined with exercise and a healthy diet, you can see noticeable results in as little as 30 days.
Do Lipo shots make you lose weight?

While nothing can have miracles occur, the lipotropic injects were created to aid in your weight loss journey as a way to encourage the excess fat and weight to come off easier than if you were to go about this weight loss journey without the injections at all.
 
The lipotropic injections are used to help promote, support and encourage the body to remove the fat from the liver and aid in ensuring any excess fat is burned for energy and fuel instead of storing it, like it previously would.
What Is the Difference Between B12 Shots and Lipotropic Shots?

Both the B12 injections and Lipotropic injections contain vitamin B12; however, the lipotropic injections offer additional nutrients which further the weight loss journey. Common lipotropic nutrients found in the injection include choline, methionine, inositol, and betaine.
 
Each compound is responsible for maintaining a healthy liver; however, when it comes to weight loss, the lipotropic nutrients used in the injection will help the fat to metabolize more efficiently than with just vitamin B12 injections alone.
How Can You Get the Most Out of Your Lipotropic Shots?

Lipotropic injections give your body the jump start it needs to start losing weight while seeing noticeable boosts in energy. If the body is missing any essential nutrients which support the metabolic processes that can be missing from your exercise regime and healthy diet, it supports those missing pieces to help you lose weight more effectively. Lipotropic shots will provide the body with power from ingredients like methionine, choline, inositol, and vitamin B12, as well as others.
How Often Are They Needed?

Each individual patient will have a customized plan created specifically just for them when it comes to the lipotropic injections. This means the number of lipotropic injections will vary from one person to another. Some patients need these injections almost daily, while others will be prescribed the injections once every three months or so, and others may only need a "top-up" once a year, this all depends on your progress, where you are within your weight loss journey, and how much you are looking to lose.

For more information, call us today or book an appointment online. We serve patients from Laurel MD, Maryland City MD, South Laurel MD, Ammendale MD, Savage MD, Annandale VA, Lincolnia VA, Alexandria VA, Lake Barcroft VA, North Springfield VA and surrounding areas.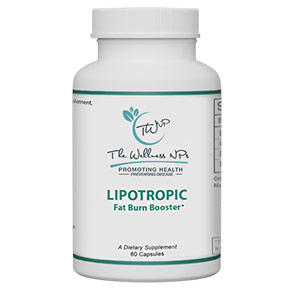 Lipotropic Pills
$25.00 Price