Diabetes Management Clinic in Laurel, MD and Annandale, VA
Our diabetes management clinic at The Wellness NPs in Laurel, MD and Annandale, VA is available for patients who have previously been diagnosed with Type 1 or Type 2 diabetes. Contact us today to learn more about our program, and how it may be beneficial to you. You can book an appointment online. We have convenient locations in Laurel, MD, and Annandale, VA.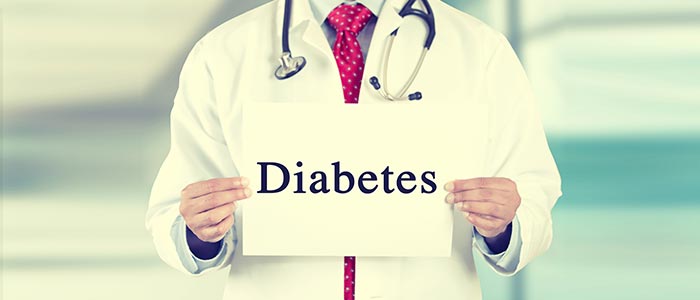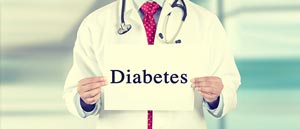 Table of Contents:
What is diabetes management program?
What are the ways to manage diabetes?
What are 3 signs of a diabetic emergency?
What is the immediate treatment for diabetes?
What is diabetes management program?

Diabetes is a disease that causes excessive blood glucose levels. There are two types of diabetes – Type 1 and Type 2. With Type 1 diabetes, the body cannot make insulin. In addition, treating it does not help the condition. Type 2 diabetes is characterized by poor control of blood glucose levels, overweight, and high cholesterol levels. Both types are growing in prevalence worldwide. Patients with diabetes are at risk of developing many health issues, such as blindness, kidney failure, and heart disease. Therefore, it's essential to manage diabetes for patients to stay healthy.
 
Patients should be informed about the disease and the effects it has on their health. Diabetes is an increasing health problem worldwide. According to the World Health Organization, almost 300 million people have diabetes now, which is about 6 percent of the world's population. Moreover, Type 2 goes beyond being just a health problem; it's also an economic disaster with serious economic and social consequences. Therefore, it's critical to treat all types of diabetes so it can be managed effectively at all levels.
What are the ways to manage diabetes?

Diabetes is a disease that affects the body's ability to regulate sugar levels. It is a major cause of cardiovascular diseases and kidney failure. However, there are ways to manage diabetes. Plus, you can take necessary precautions to reduce your risk of developing diabetes.
 
Managing diabetes is a major task since it prevents you from having unlimited energy and can have a negative impact on your health. It is caused by excessive sugar in the blood, and the only way to treat it is to reduce the amount of sugar in your blood. Your blood doesn't produce insulin, and your cells don't respond to insulin. Thus, you need a source of insulin to help your body regulate blood sugar levels. There are two types of diabetes which are the main types– Type 1 and Type 2. You need to know which type you have so you can take appropriate measures. Type 2 diabetes usually occurs later in life compared to Type 1. You can also have gestational diabetes if you are pregnant.
What are 3 signs of a diabetic emergency?

Diabetes is a complaint that affects your body's capability to regulate blood sugar situations. When diagnosed with diabetes, it is important to understand what type of treatment options are available. Patients also need to understand the warning signs of a diabetic emergency. This information will help you take the right actions to stay healthy and keep your body safe.
 
Diabetic emergencies occur when blood sugar levels fall too low. It's critical to treat low blood sugar levels as quickly as possible. Doing so ensures the body receives the necessary amount of sugar to stay alive. In some cases, quick action isn't possible – such as when a diabetic falls unconscious. However, even, when possible, it's essential to seek help immediately after noticing any of the following symptoms: dizziness, blurred vision, slurred speech, extreme hunger or fatigue. Failing to treat these signs can have deadly consequences for diabetics and non-diabetics alike.
What is the immediate treatment for diabetes?

Most people with diabetes can tell when their blood sugar is low thanks to early warning signs like tremors and hunger. You need to treat hypoglycemia as soon as possible before it becomes severe enough to cause a seizure or diabetic coma.

Some people do not know when their blood sugar is low. This is called hypoglycemic unconsciousness. You can have early signs, but not every time. Instead, they develop severe hypoglycemia without warning. People with long-term diabetes are more likely to lose consciousness.

If you think they're getting "low," have them check their blood sugar. Help them get what they need by following the 15/15 rule: Eat 15 grams of fast-acting carbs (3-4 glucose tablets or gels, 4 oz of juice or regular soda, or a tablespoon of honey or sugar) and wait it out for a minimum of 15 minutes. If they don't feel better, they should eat more carbohydrates and retest their blood sugar.

We use the following medication to treat diabetes: (Ozempic/Semaglutide/Trulicity/Victoza/): These injection and oral medications are some of the newer medications that have a variety of uses. They can help with blood sugar control, slowing down the gastric emptying in the stomach so that you feel full, sends signals to the brain that you've had enough to eat so that you don't have a desire to eat. They also help with appetite and cravings.

If you require diabetes management, contact us through our website. We serve patients from Laurel MD, Maryland City MD, South Laurel MD, Ammendale MD, Savage MD, Annandale VA, Lincolnia VA, Alexandria VA, Lake Barcroft VA, North Springfield VA and surrounding areas.