Physical Exam Doctor in Laurel, MD and Annandale, VA
Physical exams are wellness checks, and you should have one done annually so that your doctor can determine the general status of your health. The Wellness NPs offer a wide variety of medical services, including physical exams. For more information, call us today or book an appointment online. We have convenient locations in Laurel, MD, and Annandale, VA.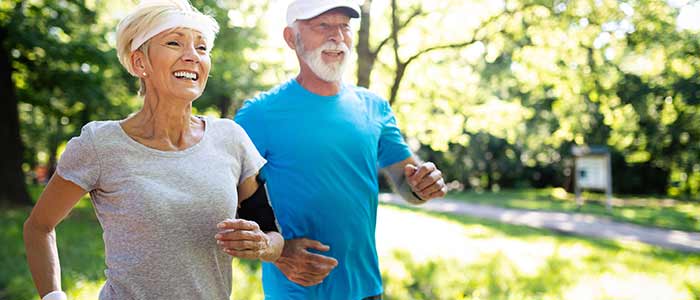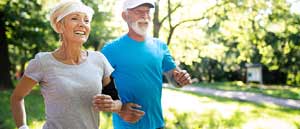 Table of Contents:
What does a physical exam consist of?
What is a full physical?
How often should I have a physical exam?
A physical exam is important: it is a routine test carried out by your doctor as an effective way to check your overall health. The exam is widely known as your annual "wellness check" and you don't have to be sick to request an exam. The exam is also a good time to ask your doctor about your health and to also discuss changes or problems you have recently noticed.
Have you had a physical exam in the last while? If not, you should speak with your doctor to make sure your health is in good order. A physical examination is recommended at least once a year, especially for those over the age of 50.
What does a physical exam consist of?

A physical examination is used to build a relationship with your doctor, ensure you are maintaining a regular exercise routine and a healthy diet, update necessary immunizations, identify any issues that may become medical concerns in the near future, and check for possible diseases that can be treated early. These exams are also a great way to check blood sugar, blood pressure, and cholesterol levels. These levels could be high without you showing any signs or symptoms.
 
Regular screening allows your doctor to help treat these conditions before they become serious. Your doctor may also perform a physical exam before surgery or before beginning your treatment for a medical condition. The examination normally begins with your doctor asking about your medical history, allergies, past surgeries, or symptoms you think you might have.
 
Additionally, they may ask you about your lifestyle: if you exercise, smoke, or drink alcohol. During the examination, while sitting or standing, your doctor may inspect areas of your body for unusual growth or marks. Then you may have to lie down as your doctor may feel part of your body, like the abdomen, in order to inspect the consistency, location, size, tenderness, and texture of individual organs. Your doctor may also use a stethoscope. Then there is a technique called "percussion," which involves your doctor tapping the body, helping your doctor discover fluid in areas where it should not be, as well as locating the borders, consistency, and size of organs.
What is a full physical?

A full physical check out includes your entire body: height and weight, blood pressure, pulse/heart rate, heartbeat, lungs, reflexes eyes, ears, nose and mouth/throat, lymph nodes, and abdomen. Your doctor will be on the lookout for any abnormalities, like an irregular heartbeat or a lump. A full physical can tell your doctor a lot about your overall health, and lab tests may be ordered to check your complete blood count, a metabolic panel or a lipid panel that will indicate any problems with your immune system, liver, kidneys, high cholesterol, and presence of diabetes. When you speak with your doctor at the examination, be honest about everything – tell them if you smoke, vape, use drugs or alcohol, no matter how uncomfortable it might seem. Your relationship with your doctor is strictly confidential and the more they know about your health and lifestyle, the better treatment and health advice they can give.
How often should I have a physical exam?

It is recommended by doctors that people should have a physical exam done once a year. A physical exam should also be performed if a person notices a change in their health.

Do you require a physical exam? If you do, then we invite you to contact us through our website. We serve patients from Laurel MD, Maryland City MD, South Laurel MD, Ammendale MD, Savage MD, Annandale VA, Lincolnia VA, Alexandria VA, Lake Barcroft VA, North Springfield VA and surrounding areas.