Flu Shots Clinic in Laurel, MD and Annandale, VA
Protect Yourself this Flu Season at The Wellness NPs. Get your flu shot today! For more information, call us today or book an appointment online. We have convenient locations in Laurel, MD, and Annandale, VA.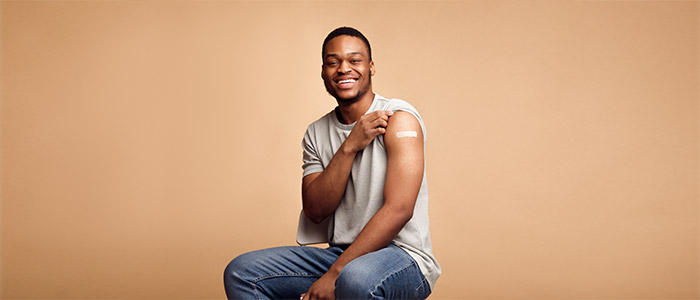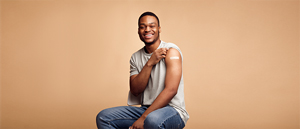 Table of Contents:
When should you get a flu shot?
Are there any side effects of getting flu shots?
What's the process for getting a flu shot?
Do you provide flu shots near me?
When should you get a flu shot?

The flu vaccine is made by private manufacturers and takes about six months to produce. When the production of the flu vaccine is completed determines when it will be available. In the United States, however, shipments generally begin in August. As soon as the flu vaccine becomes available in their area, doctors and nurses can begin vaccinating people. Immunity takes up to two weeks to build after a flu shot, but you can still benefit from it after flu season begins.
 
In the United States, people should get their flu vaccine in September and October, aiming to get it by the end of October. Even if you get the vaccine after February, you will still be protected against late flu outbreaks. Vaccines may not protect you against this year's flu viruses due to the rapid evolution of viruses. Flu viruses adapt rapidly to new vaccines every year, so new vaccines are released every year.
 
You are protected against the viruses included in a vaccine by antibodies produced by your immune system. Over time, antibodies may decline, which is yet another reason why everyone should get a flu shot every year.
 
CDC recommends that everyone 6 months and older receive an influenza vaccination every year. Influenza vaccination is especially important for people at high risk of influenza complications, such as older adults, pregnant women, people with weakened immune systems, and young children. The flu vaccine is recommended for anyone with a chronic medical condition. The flu vaccine is also recommended for people living in nursing homes or other long-term care facilities.
Are there any side effects of getting flu shots?

You cannot get the flu from the flu vaccine. It is possible to develop flu-like symptoms even after getting a flu vaccine for a variety of reasons.
 
A flu shot may cause soreness, redness, and swelling where it was administered, headache (low grade), fever, nausea, muscle aches, and fatigue. Like other injections, the flu shot can sometimes cause fainting.
 
Following a flu vaccination, some people experience muscle aches and a fever for a day or two. The production of protective antibodies by your body may cause this side effect.
 
Anyone who had a severe reaction to a previous flu vaccine shouldn't get the flu vaccine. Consult your doctor first, though, as it is possible that some reactions are not related to the vaccine.
What's the process for getting a flu shot?

Flu vaccines will be available as injections and nasal sprays. People between the ages of 2 and 49 are eligible for the nasal spray vaccine. An injection of the flu vaccine can also be administered in an arm muscle. Alternatively, you may prefer to have your vaccine delivered by a jet injector device, which uses a high-pressure, narrow stream of fluid instead of a needle to penetrate the skin if you are under 65 years old.
 
Contact your health care provider about receiving the flu shot and ensure the vaccine is available ahead of time. Get your flu shot as soon as possible, the sooner the better. Following a flu shot, your body takes about two weeks to build immunity. Safe immunization protocols are in place among health care providers. Health care providers and those at high risk of complications or hospitalization from the flu receive flu vaccinations first.
 
Do not attend your flu appointment if you are self-isolating or not feeling well. COVID-19 symptoms may be similar to those of the flu, making it difficult to tell them apart from one another based solely on symptoms.
Do you provide flu shots near me?

Patients in Laurel, MD, and Annandale, VA, can receive the flu shot at the Wellness NP. Call or book an appointment to ensure the vaccination is available and visit the Wellness NP at your earliest convenience. We serve patients from Laurel MD, Maryland City MD, South Laurel MD, Ammendale MD, Savage MD, Annandale VA, Lincolnia VA, Alexandria VA, Lake Barcroft VA, North Springfield VA and surrounding areas.